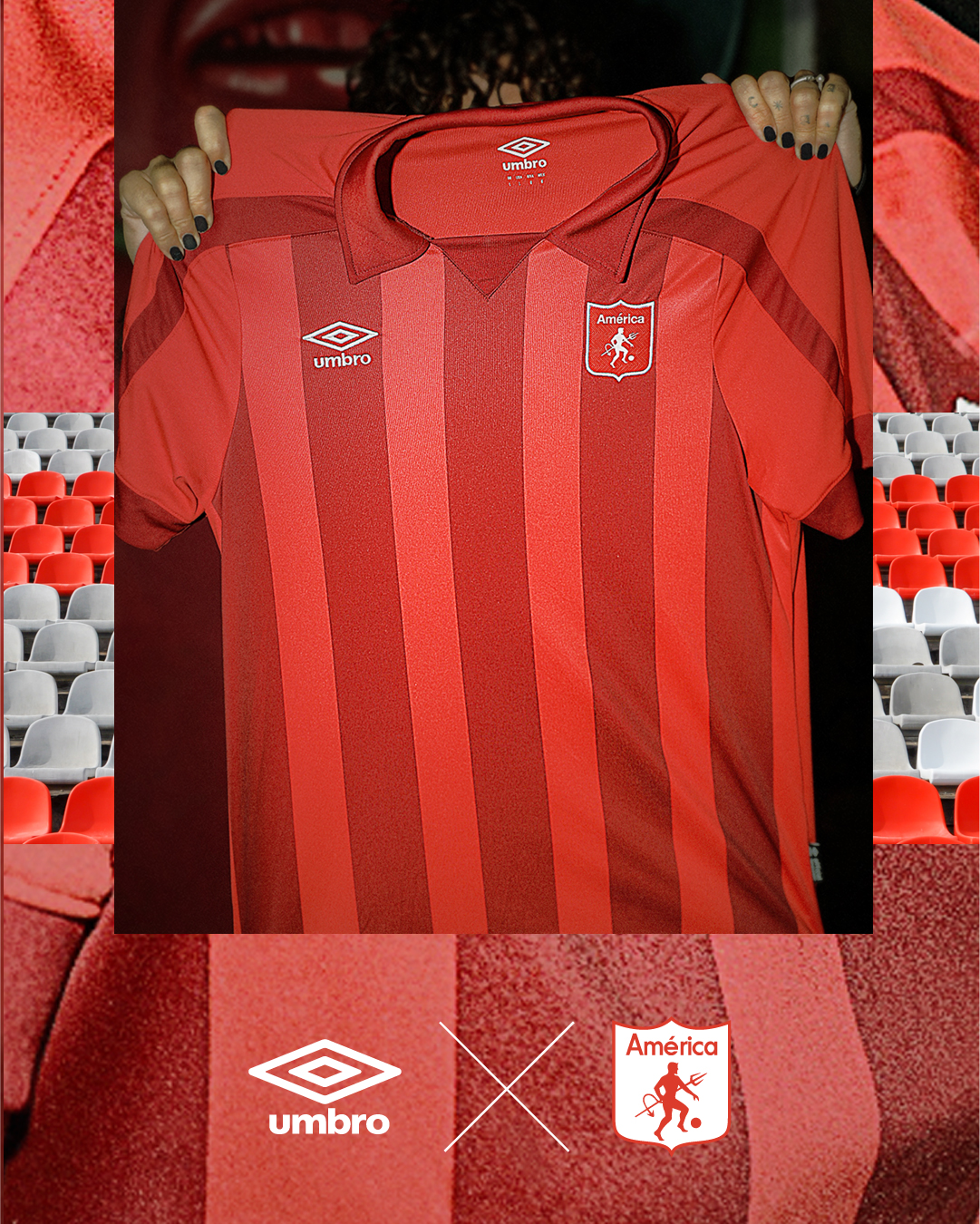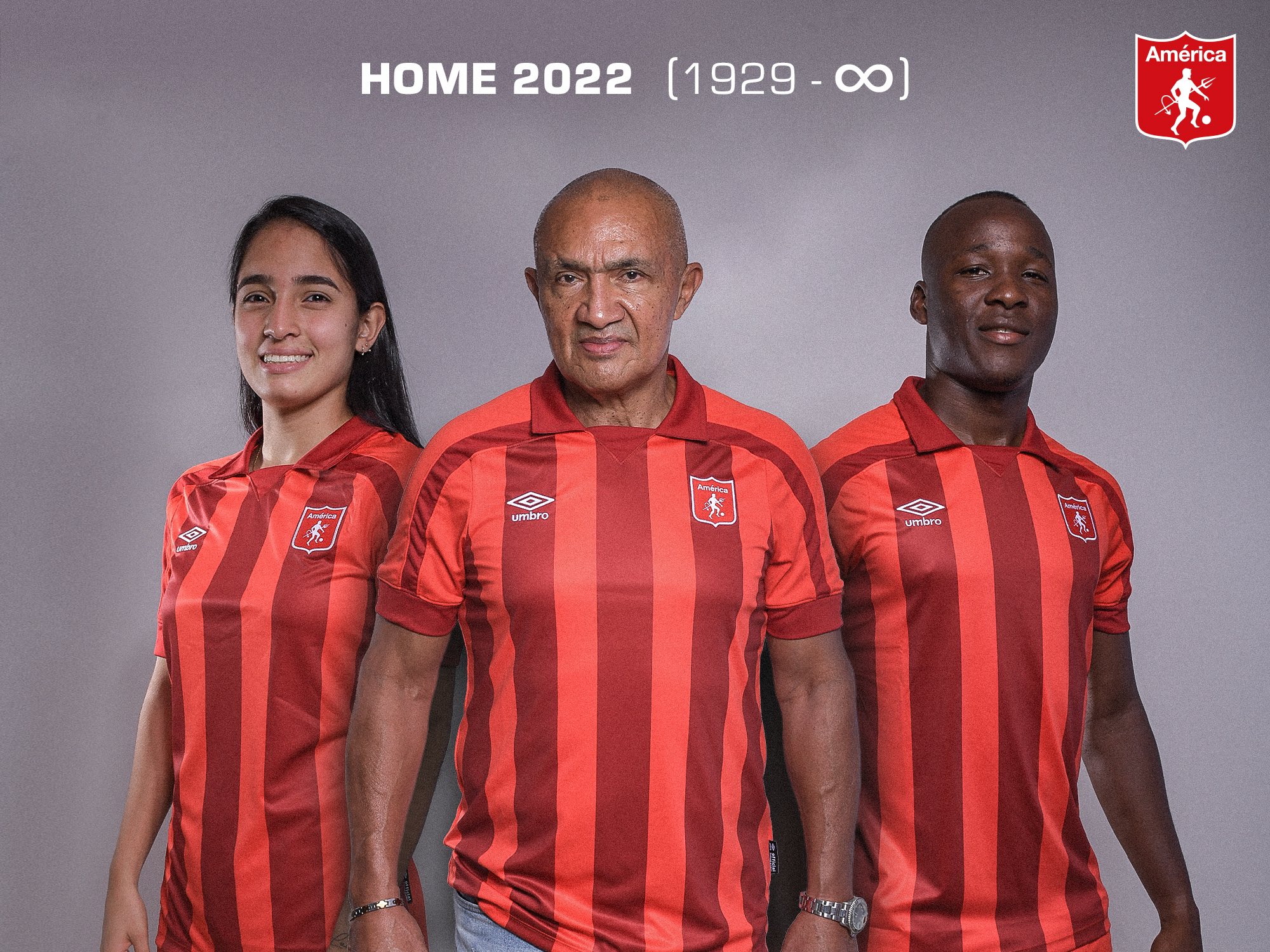 No dia 15 de janeiro a Umbro lançou a nova camisa titular do América de Cali.
Como bem salientou o perfil Casaca Escarlata, o template é o mesmo do já usado nas camisas do West Ham e do Heart of Midlothian (Pelas fotos de divulgação fiquei com a sensação que as camisas dos times britânicos tem uma modelagem mais justa e os detalhes da gola e punhos/ribanas parecem ser um pouco menores).
Sei que a Umbro no Brasil (Grupo Dass) não costuma seguir tão diretamente os padrões criados pela Umbro "matriz", mas mesmo assim acho válido/divertido fazer uma simulação de possíveis camisas do Grêmio com esse template.
Acima uma tricolor, mantendo a proporção das listras usadas na camisa do América, mas deixando a listra azul centralizada (visto que em 2021 a listra preta estava centralizada). Na parte das mangas eu dei uma leve "adaptada" para encaixar as listras do Grêmio
Abaixo mais duas versões com um maior número de listras no tronco:
Acima uma versão em azul, numa mistura da camisa de passeio de 1986 com a camisa reserva de 2017.
Abaixo num azul um pouco mais vivo.
–
–
Acima eu desenhei a camisa do Heart of Midlothian e abaixo fiz uma versão em preto e azul dela para o Grêmio.
–
Por último uma versão toda em preto com detalhes/costuras em azul.
–